Are you ready to have your mind blown? Scientists have put forth an incredible theory that our entire universe could be inside a massive black hole! While it may sound like science fiction, this mind-bending concept is actually grounded in the laws of physics and has been explored by reputable researchers and theorists.
As we delve into this theory's fascinating details, we invite you to join us in exploring its implications for our understanding of the universe and its origins. Could it be that everything we know about the universe is drastically different from what we thought? The evidence and theories are compelling, and we can't wait to share them with you.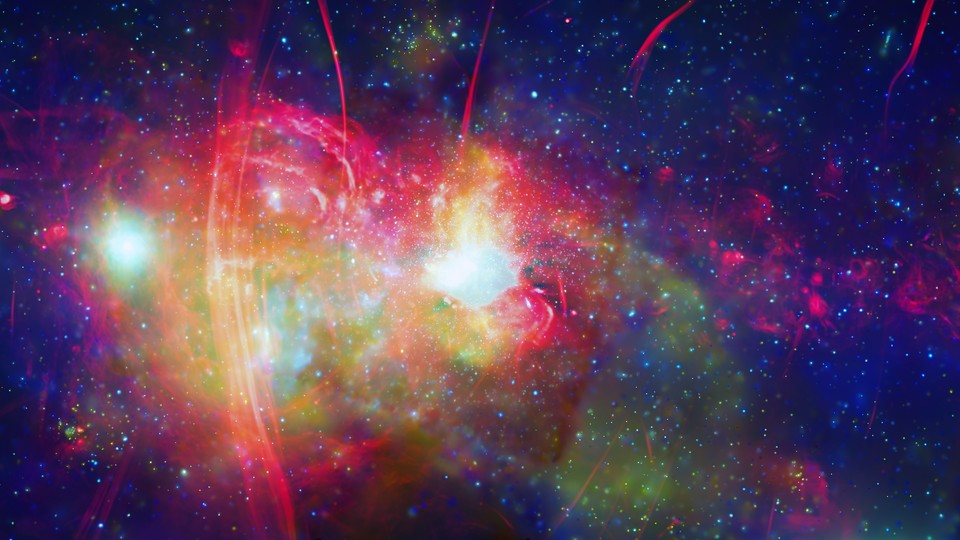 The concept of black holes has been around for centuries, but it wasn't until the 20th century that it gained significant traction. Physicist John Wheeler coined the term "black hole" in the 1960s, and since then, scientists have made significant progress in understanding these enigmatic phenomena. In 2019, the first-ever direct image of a black hole was captured, marking a major milestone in our understanding of these cosmic wonders.
If the universe is indeed inside a black hole, our entire understanding of space-time and existence would be challenged. The properties of a black hole could be linked to the behavior of dark matter and dark energy, which are currently poorly understood. Additionally, the concept of time could be entirely redefined within a black hole universe, and our perception of the passage of time could be entirely different from what we currently understand.
So, what does all of this mean for our existence, purpose, and place in the universe? Exploring the possibility that our universe is inside a black hole raises profound questions that challenge our fundamental understanding of the universe. Nevertheless, the implications are intriguing, and the scientific community is excited to continue exploring this concept further.
In conclusion, the possibility that our universe could be inside a black hole is an awe-inspiring theory that challenges our understanding of the cosmos. While it may sound far-fetched, the evidence and theories supporting this idea are compelling, and it's exciting to think about what we might discover as we continue to explore the mysteries of the universe.
VIDEO:
…